Opportunities - Accepting Engagements
Taxfyle customers and tax firms may submit new opportunities at any time and they will be displayed real-time upon submission in the Opportunities section. The job details of these submissions will provide the:
Deliverables required (Job specs)

Amount that will be paid for the work (Pro Cut)

And the anticipated Deadline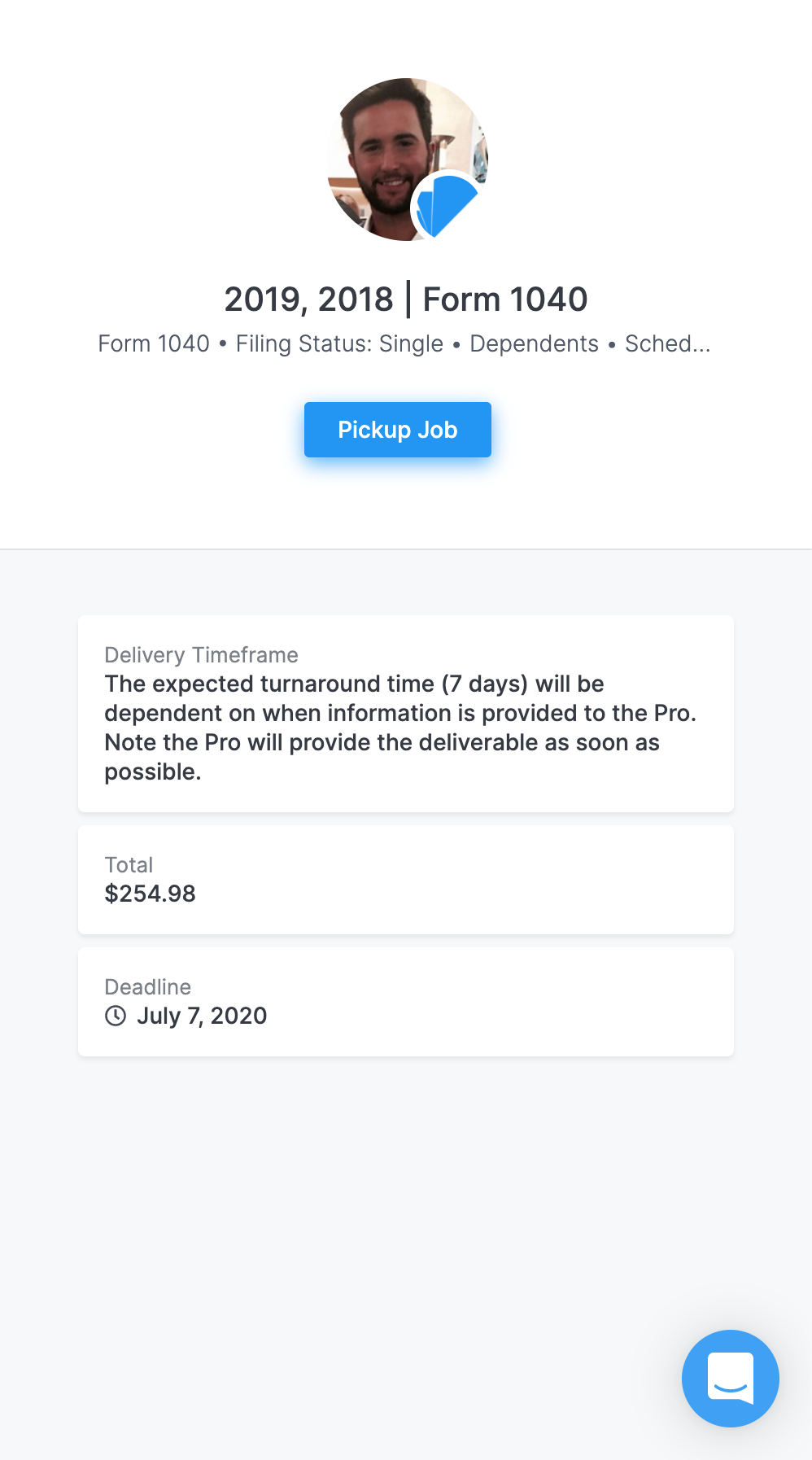 Each opportunity lists the forms, price, and deadline associated with completing the engagement. Only select the jobs you feel confident you can accurately complete within the given time frame.
Opportunities are selected on a first-come, first-serve basis. Once an opportunity is accepted, it's immediately removed from the 'Opportunities' dashboard and transferred to your 'Job Management' dashboard of the Portal. Tax Pros who consistently monitor the 'Opportunities' dashboard will have a higher probability of accepting more engagements.
Leaving the Opportunities dashboard open on a tab of your desktop is recommended to ensure a higher chance of picking up jobs. It's important to also have desktop notifications enabled for the Work Portal to receive live up-to-date alerts for new job postings. To learn how to modify your desktop notifications, you can reference this
resource
for more details. Be sure to stay patient and vigilant! They go quick!
Newly registered Tax Pros are subject to a five-concurrent job capacity limit. Tax Pros will be allowed to collect more concurrent jobs as they establish their reputation by receiving high ratings for jobs completed on the Taxfyle platform. The Taxfyle Pro Success team will monitor your reputation and inform you when you've earned enough reputation to be allowed to accept more opportunities.
In addition to expanding the concurrent job limitations, high performing Pros may be added to new workspaces where they may collect additional high earning opportunities submitted by partners within the Taxfyle platform.
Deadline is shown in the Job Details section
Each opportunity will have a deadline for completion (the standard turnaround time for Taxfyle jobs is 7 days upon document uploads). Tax Pros are expected to be able to turnaround an engagement before the deadline provided assuming
all the necessary information is provided. You should only select the jobs you believe you can accurately complete within this given time frame. If at any time you feel the customer is unresponsive, late to provide supporting documents, or you otherwise need more time on the job, please send the Taxfyle Pro Success team a message via the support chat feature so they may be aware of the issue and assist in its resolution when necessary.